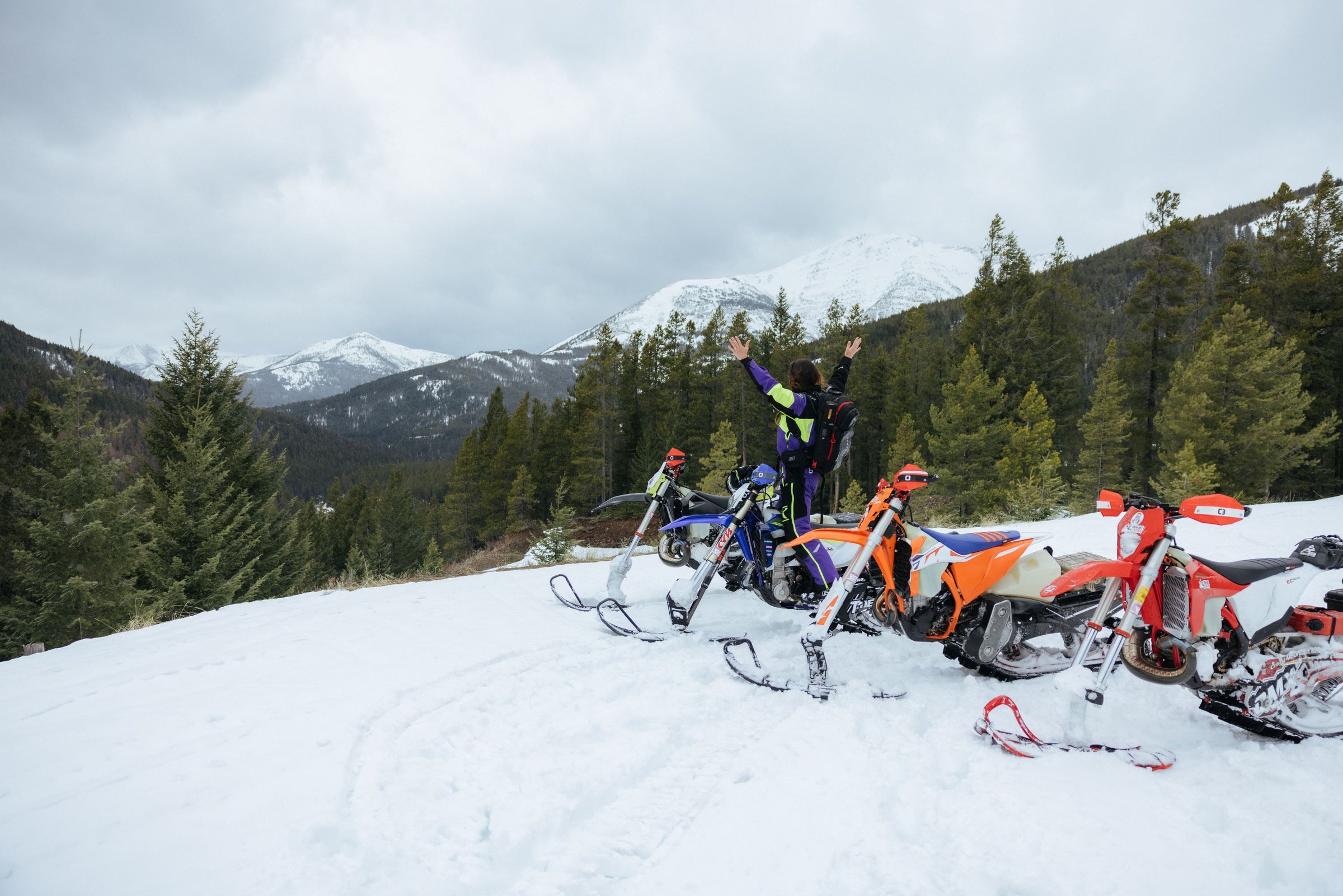 february 28th - march 3rd, 2024
We are partnering with Snowbike Nation of Kalispell, MT to bring you an all inclusive adventure like no other in the heart of Glacier MT. This adventure has it all (and includes it all) as snowbike, guides, all gear (from top to bottom), lodging, avalanche safety gear, transport, food, etc. are included for the 8 person tour.
Can I bring my husband, boyfriend, brother, kids?
If you want to shoot the event in any way for a media source, a brand, or other non-personal use, please email press@babesrideout.com for permission. Images for your own use are 100% awesome and appreciated! No need to ask if it's for yourself and/or personal social media, we only ask that you be respectful to the other attendees :)
Simple! Scroll down and click on the Contact link. We'd love to hear from you!
Head over to our Facebook events page and post away!
Kalispell, MT
Babes in the Snow
An all inclusive snow bike weekend crushing fresh powder in the heart of Glacier Montana with everything provided.